Are you ready to grow?
My mission is very clear - identify problem areas for individuals and businesses and provide the optimum solutions for rapid transformation.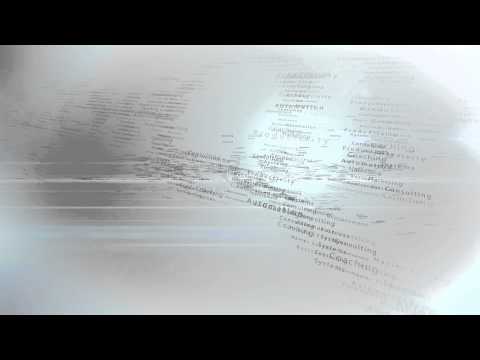 Andrew is an exceptional business coach and an expert in small business development! It is rare to find a business person who is as excited about building others' businesses as much as their own.  Andrew is that person. He is highly skilled in dealing with strategies that turn unprofitable businesses around into success. He is a great resource for business strategy, hands-on business development and overall success planning. He has the background and skill level that the small to medium business needs in today's economy. I'm pleased to recommend Andrew's small business consulting and coaching services. - Benoit Duverneuil, NCL

Andrew did an exceptional job on the recent project.  He is extremely detail oriented, innovative and careful perfectionist - his ideas, skills, creativity and understanding of change requests made the project a dream. He has an extensive knowledge, and his open-minded approach could not be overestimated. He denotes a strong experience in areas such as Business systems development and Business coaching. - Mike Smity, FFX Leader

Although Andrew is an extremely busy professional, he still finds time to assist other professions with networking. It is people like Andrew who make a difference and help others keep in touch and build their business. Thanks Andrew! - Nemanja Indjic, Tutor DOO

Andrew has been a great supporter of my efforts and career growth. He has provided insight along with prompt and valuable responses to my requests and inquiries. I find him to be a valuable consulting resource as well as a reliable source of advice and business intelligence. I highly recommend him. - Andreas Rich, Information Limited

"Geoff, you do not need to do anymore courses or workshops... you know what you need to do. You just need to apply what you know, right ?" These are among the first words that Andrew, ever said to me. What I learned from that very day forward was that they were the exact words that I needed to hear. I was on a stinking treadmill, chasing answers that didn't exist and my business was stuck in a time warp. He listened to me talk about the complexities of my life and my business. "But Andrew, my business if different" I would say to him. To his absolute credit and professionalism he demonstrated how SIMPLE it really is, to manage absolutely any challenge or project. To this day, one of my favourite tools and among the most powerful, is to simply say to myself "stop, take a step back, and look at this 'problem' with a completely different set of eyes". It works every single time. I really do not know how to define what Andrew does. It is not as simple as business coaching or life coaching or marketing or counselling or problem solving. I wish I had a label for what he has provided me, my family, and my business. What I can say is that my focus is sharper, my ideas are far easier to develop, my business turnover has doubled, and my life is better! Thank you Andrew, for showing me the way. If you are even close to being ready for a life changing experience, call him!, NOW - he truly is the person that knows exactly how to press the right buttons on people. - Geoff Walker - Massage Time Australia

Andrew Power is a continual reference for me. His constant quest to learn, adapt and apply the lessons professionals demonstrate his ability to be an individual contributor and active participant in any team. Anyone who works alongside Andrew will confirm the quality of work that provides the positive attitude and consistent. Thank you, Andrew! Keep up the good work - David Kathman, Pink Mobiliti

It's difficult to find a small business consultant who is both perceptive and knowledgeable. Andrew was an inspiration. His approach to business systems is what sets him apart as a productivity specialist. He was well-like by the staff, yet he is very insightful. How many small business consultants have you met that are intuitive and inspirational people? Andrew is one of the few out there. - Greg Nazvanov, MBA | CFP® Financial Adviser
My areas of experience
For the interests of expediancy, I have limited these areas to those that create the most results with those I work with.
If there is a problem area you are struggling with in life or business, contact me for more.
Marketing
Traditional marketing is dying. The days of USP and analog communication are on the way out. Find out how I tackle marketing in a way that is future-ready for results.
Productivity
The saying "you can never increase the time you have" is a lie. Discover how to improve your productivity in ways that most people haven't even considered possible.
Authorship
Having published three titles and written articles and content numbering in the hundreds, I have developed methods that allow for high-quality output in rapid time.
Systemisation
Tired of unpredictable results? Chances are you are working without efficient systems in place on which to improve your processes. My passion is developing systems that work.
Sit back and watch my
Latest Videos